Anniversary of Scandinavian Gymnasium
On January the 25th Scandinavian Gymnasium celebrated its eighth anniversary. During the day, all the classes celebrated the birthday of the gymnasium which meant that everyone was able to congratulate our school with its anniversary.
The Scandy Foundation presented elementary school students a visit to the movies where small pupils had the opportunity to watch "The Snow Queen" and "Three Heroes" cartoons.
By tradition, the 5-formers represented their classes under the slogan "We are high school students"; the 6-formers represented Ukrainian customs and traditions having demonstrated the celebration of the Pancake Day, Midsummer, Christmas, and the Day of St. Nahum. The 7-formers having studied the myths of the peoples of the world took the audience to Africa, America, Greece, Scandinavia, India, and to the Old Slavs. And the 8-formers welcomed the students from all over the world – from Israel, England, Denmark, Estonia, Brazil and India.
The expected event of the day, as always, was the contest of the 9-11-formers "Miss and Mister Scandinavian Gymnasium - 2013." In addition to the wonderful couples who competed in dance and intellectual competitions each class presented "The Hero of Our Time" homework that showed their artistic, stage direction and comic talents.
The students of the 10V form Alexandra Shevchuk and Svyatoslav Romanchuk got the Audience Award and the Nomination of «Vice-Miss and Vice-Mister of the Gymnasium». Violetta Nikolaichuk and Andrew Konyaev, the students of 9D form, became the winners of the year - Mr. and Miss Scandinavian Gymnasium – 2013. They charmed the jury and the audience with their sincerity, talent, and positive mood.
Our congratulations to all teachers, students and parents on the holiday! We wish our beloved school every success, development, growth and prosperity. Glory of Scandinavian, our pride and joy!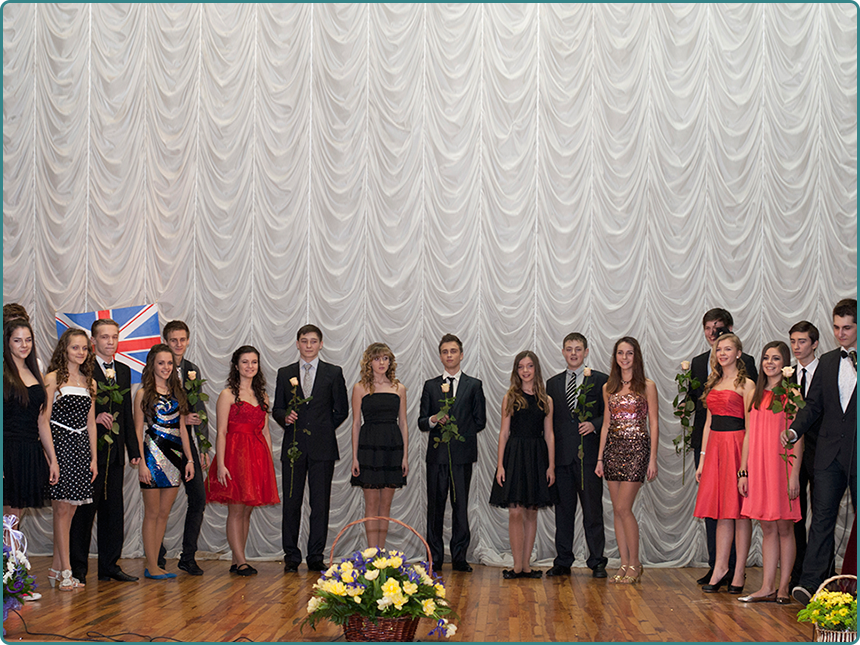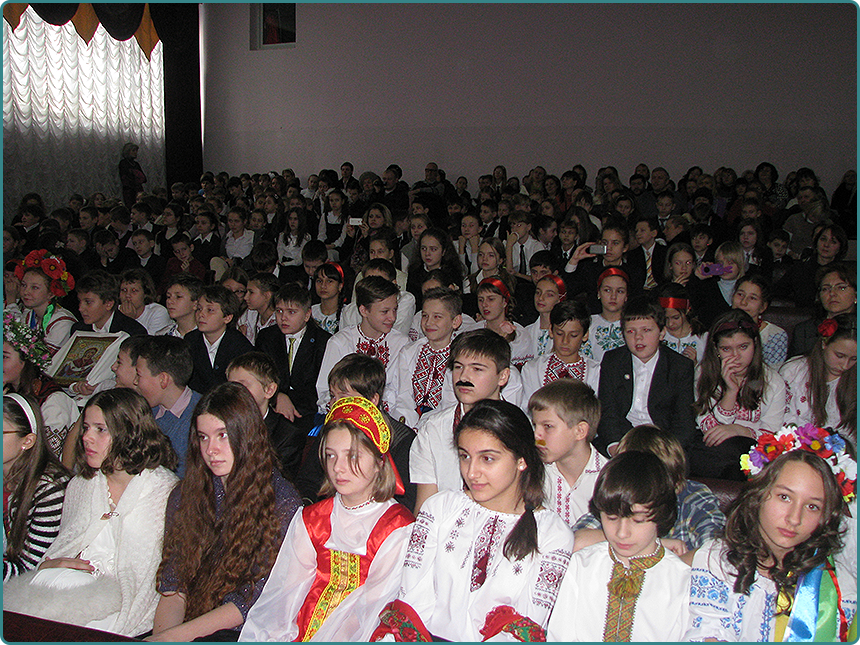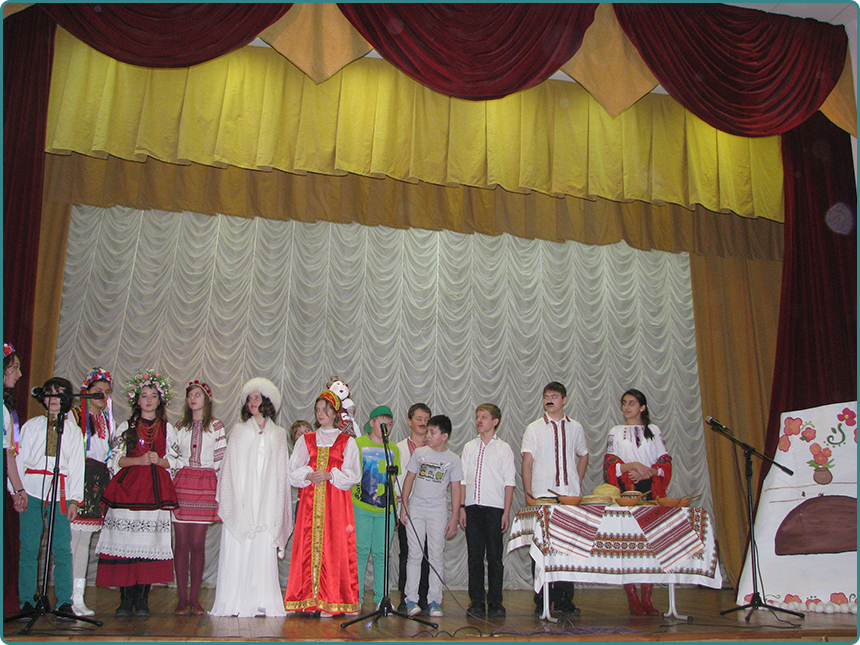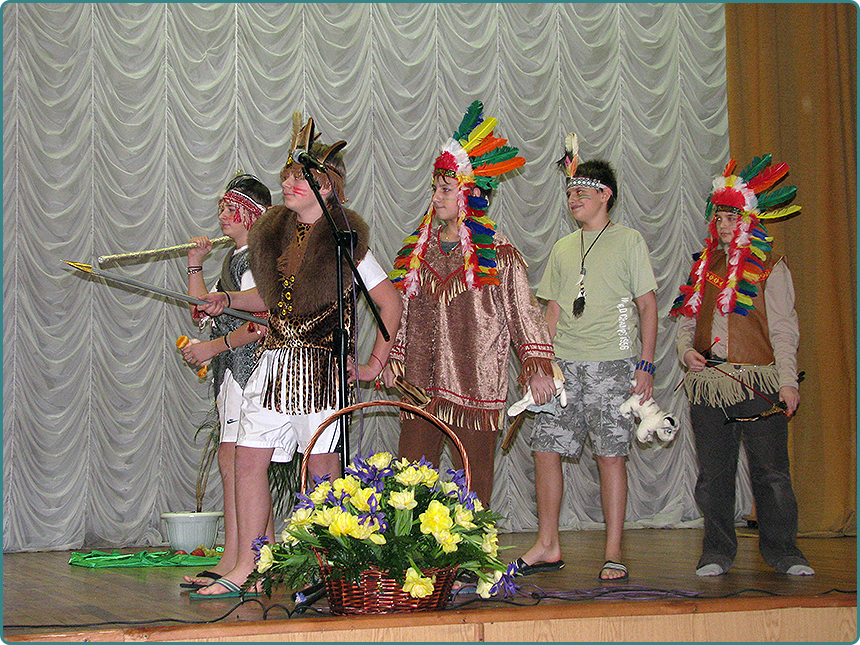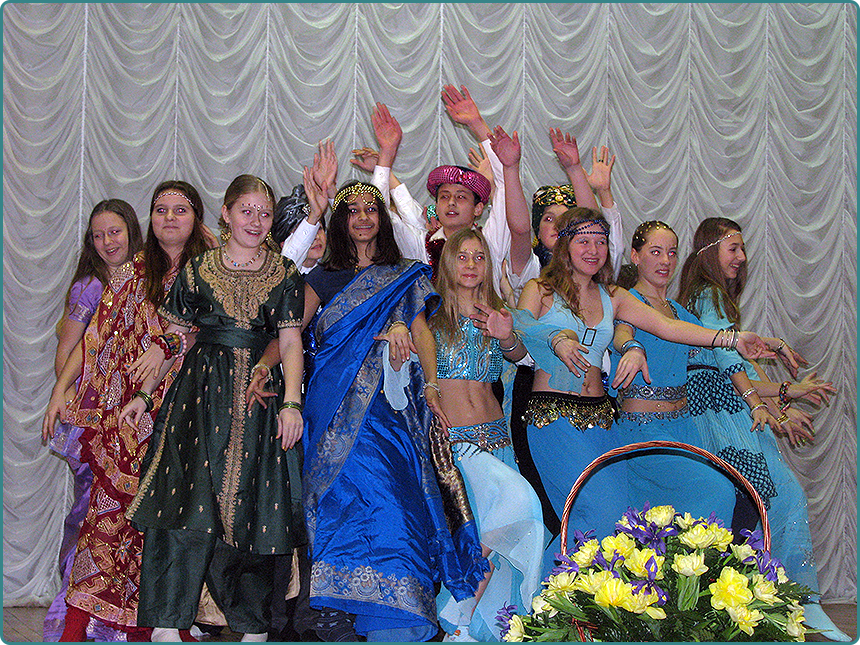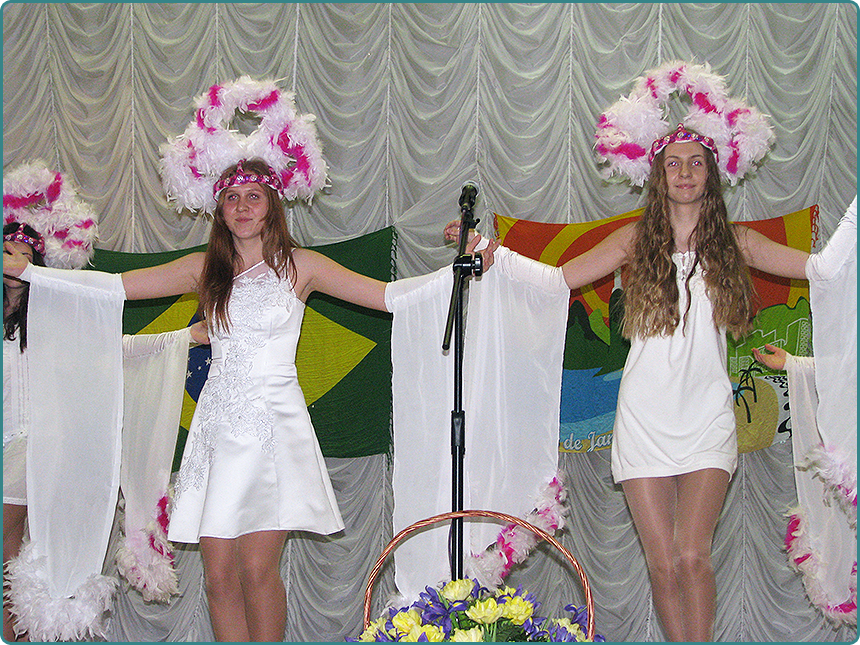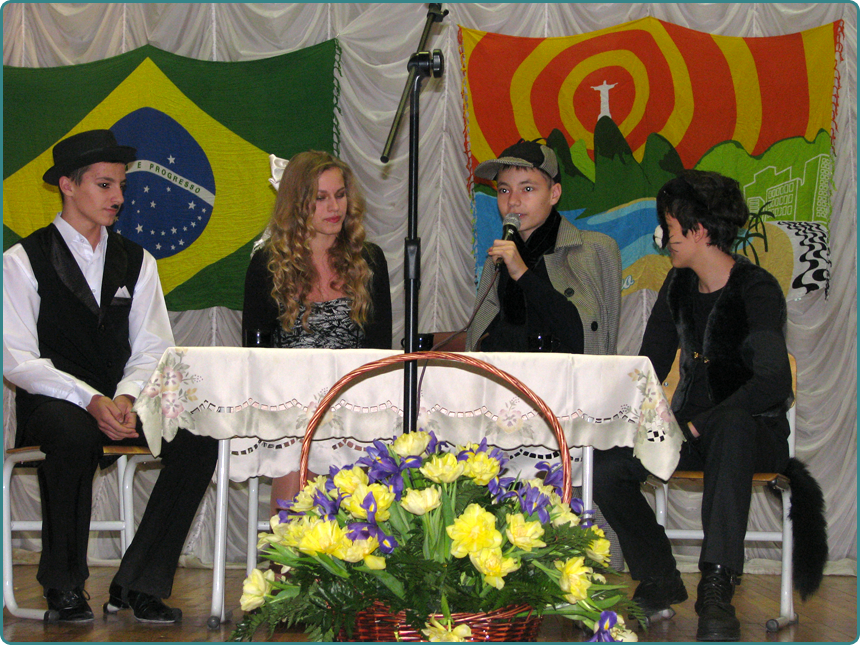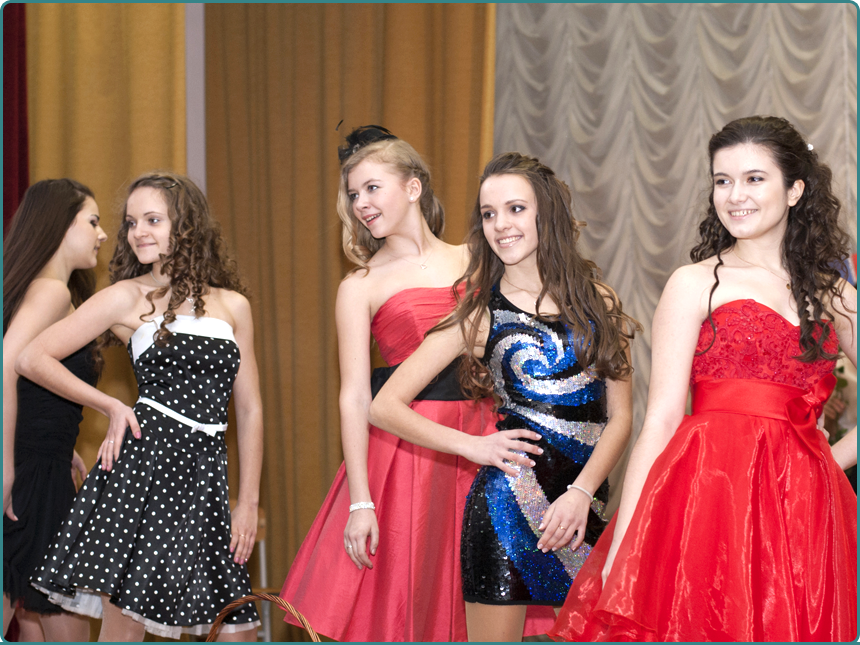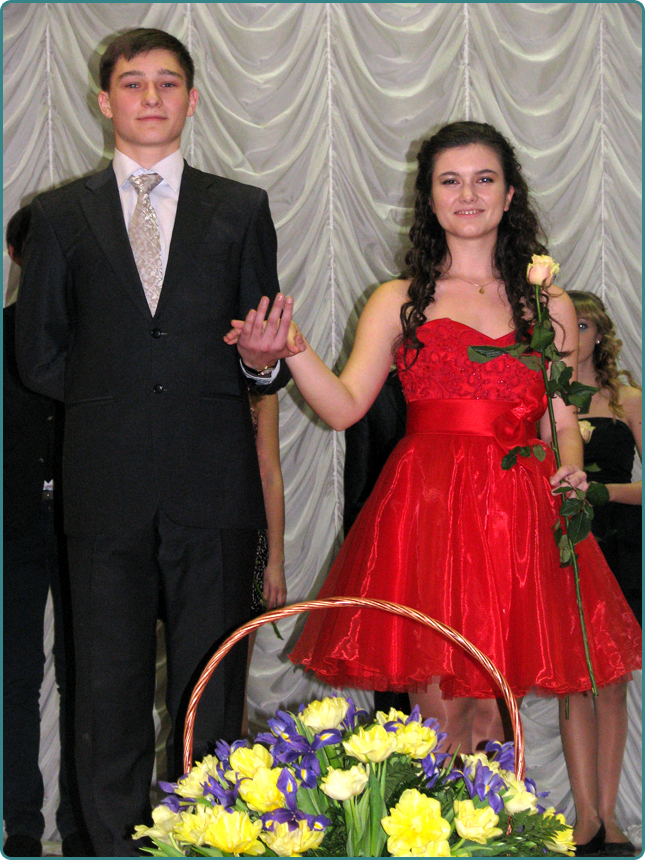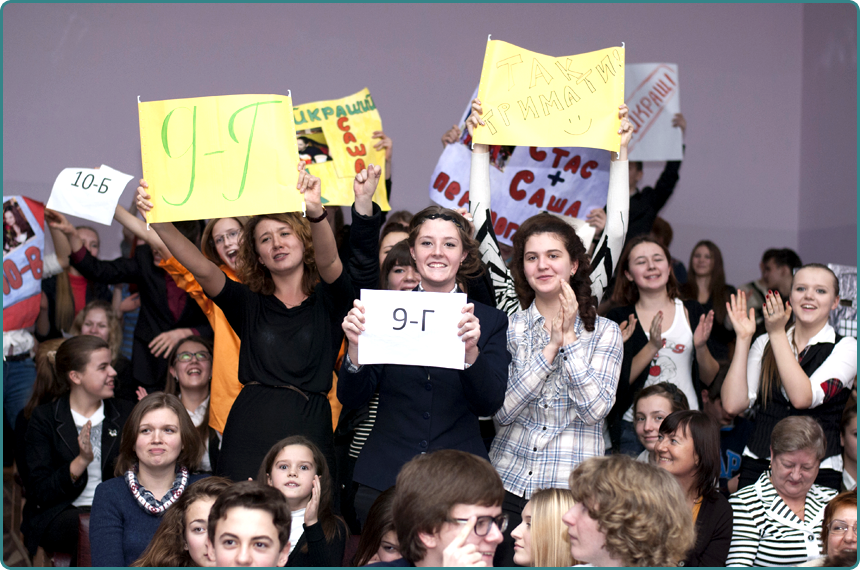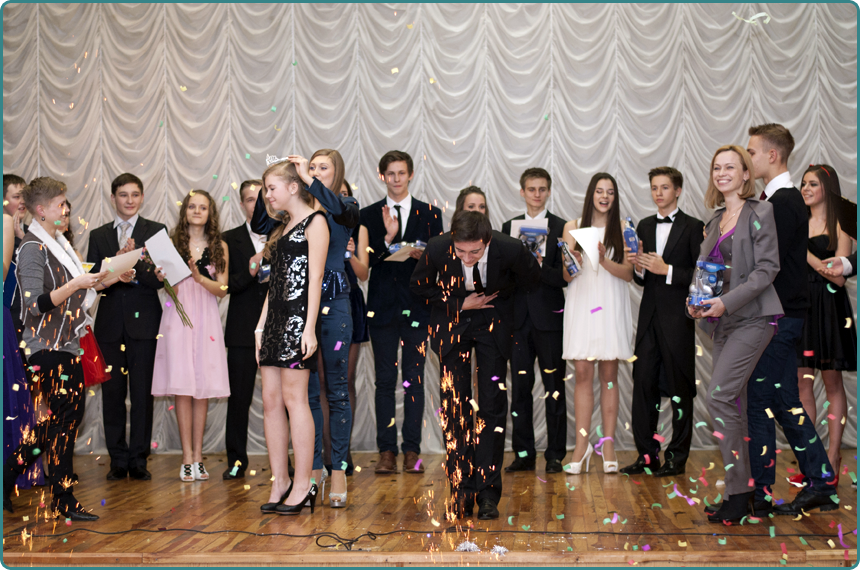 Miss and Mister