VI Regional Conference of Senior Students "UN Model: Scandy-2014"
From the 28th through the 29thof November a long-awaited event, the VI Regional Conference of Senior Students "UN Model: Scandy-2014" was held at Scandinavian Gymnasium. It was devoted to consolidation in addressing global challenges through international cooperation.
Among many UN Models, held in Ukraine and abroad, our model is becoming increasingly more popular. The "UN Model: Scandy" Secretariat not only holds annual conferences but also helps to organize similar events at other schools. Such cooperation certainly promotes student intellectual games and attracts the attention of young people to global challenges. And the presence of intercultural dialogue develops the culture of future diplomats, including rules of communication, and promotes understanding of national mentality.
The UN Model is not only an intellectual game; it is a lifestyle for the modern creative young people who are interested in global policy, and also the entire world order in general.
The conferencebegan with the opening address of the General Assembly. Ph.D Tetyana E. Pushkaryova, the Headmistress of Scandinavian Gymnasium, and E. Hlotova, the organizer of the project, greeted the students and wished them success in all their activities.
This time, Oleg Fedornyak was elected the Secretary General of the Model, and Yelysaveta Fedorovska was elected the President. They had enough experience in the preparation and conducting the game.
As part of the "UN Model: Scandy-2014" a charity fair was held. All the funds collected (HR 13,000) were allocated for treatment of Yevhen Shamatalyuk, senior lieutenant, deputy commander of the 79th airborne company.
The first day of the conference was crowned with the diplomatic ball during which the participants followed all the rules of the diplomatic protocol. The atmosphere in the assembly hall was solemn, charming and joyful.
The following day after the meetings of the committees a special conference "The role of international organizations in resolving local conflicts" was held by the participants of the "Ukrainian Assembly of Youth". Also, Mr. Håkan Hedstrom, the Defence Attaché of the Embassy of Sweden in Ukraine, visited our school. In his speech he said that the youth was an effective force for establishing peace and harmony in society.
During the conference the Press Center of the gymnasium covered the events of each day, creating presentations and the «Ambassador» digests. The work of the UN Model was broadcasted by TSN of the "1 + 1" TV channel.
The Conference was concluded with adopting resolutions, summarizing the work, rewarding team members.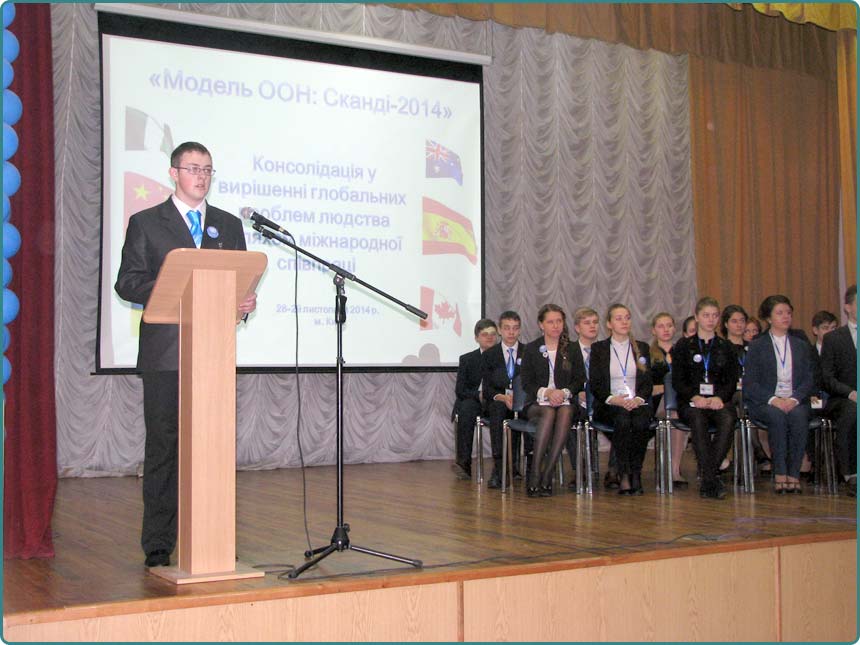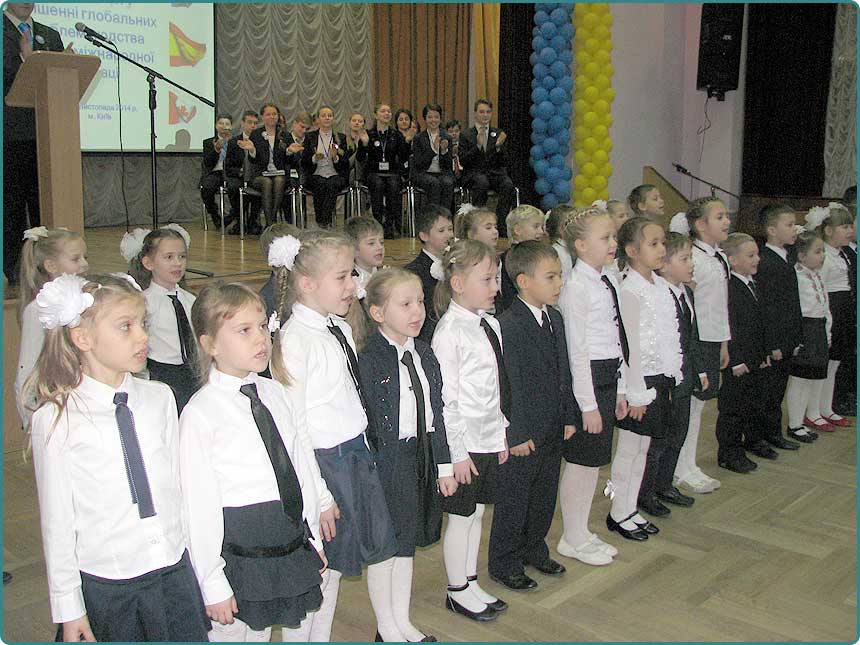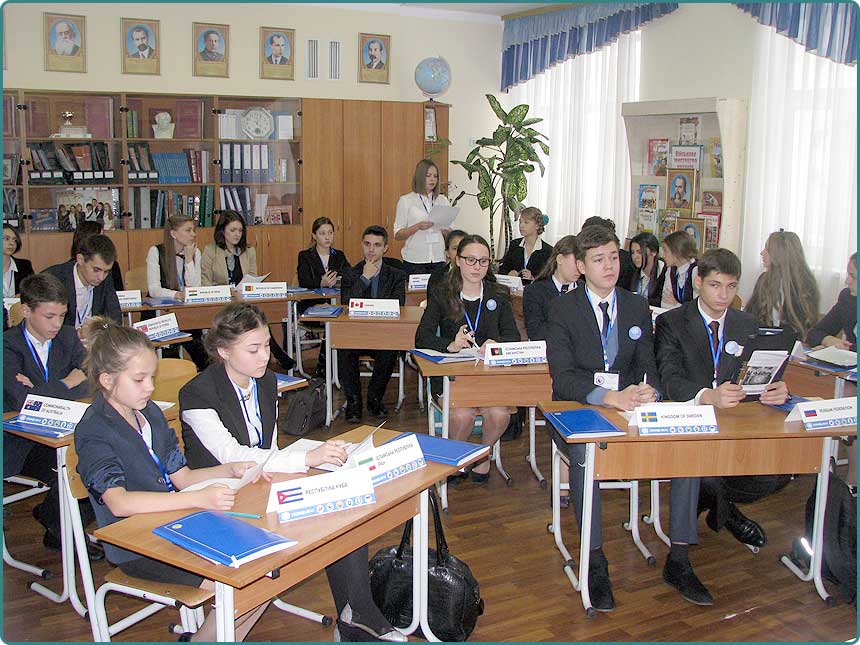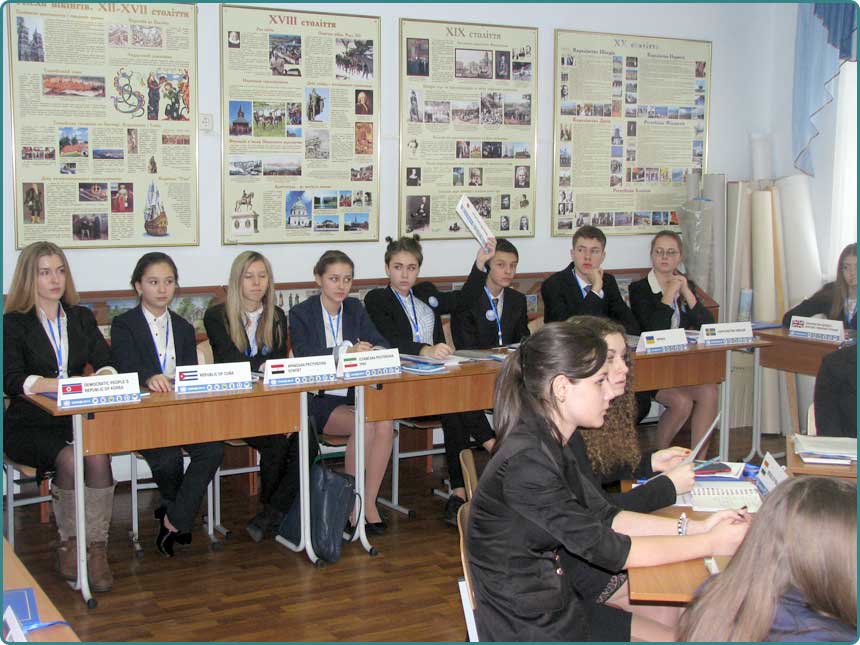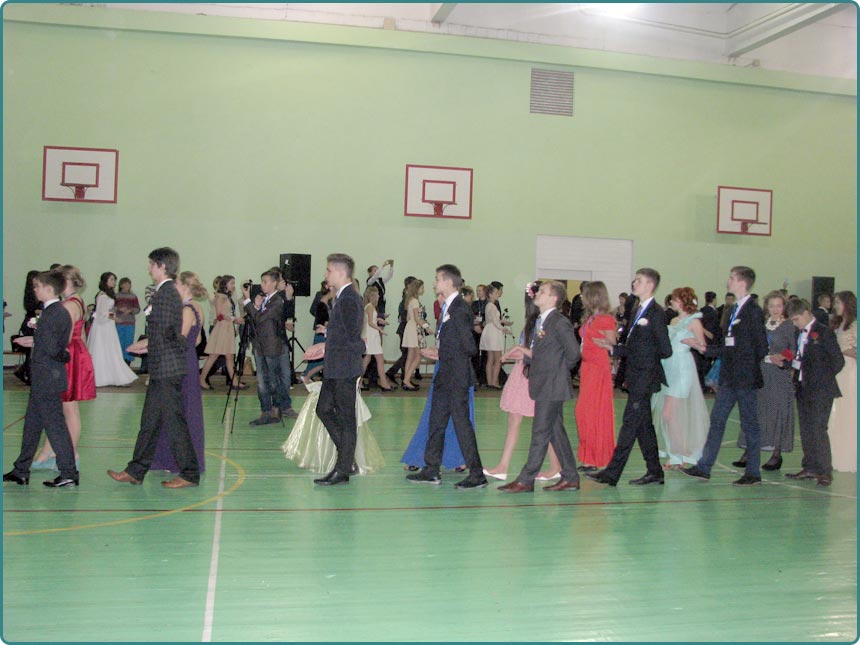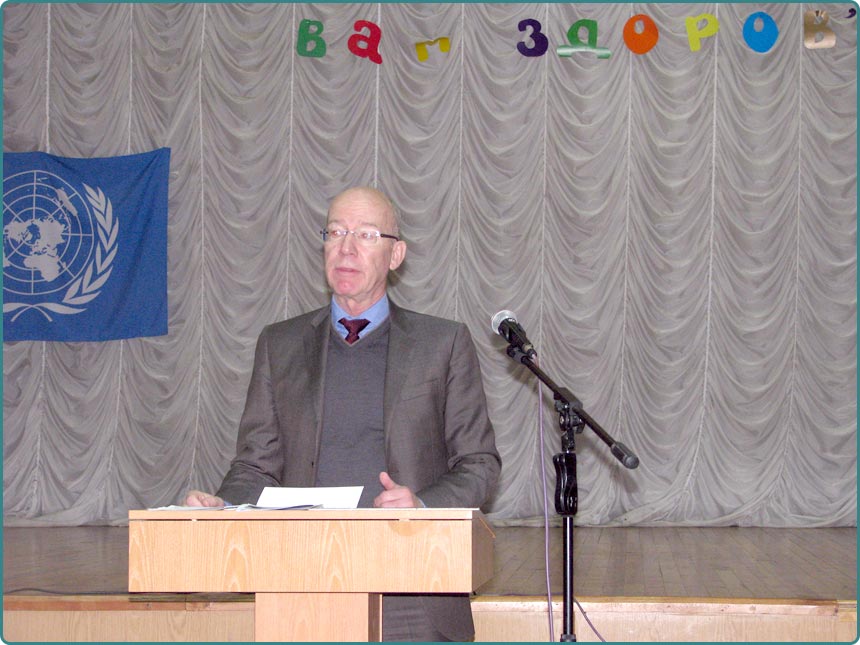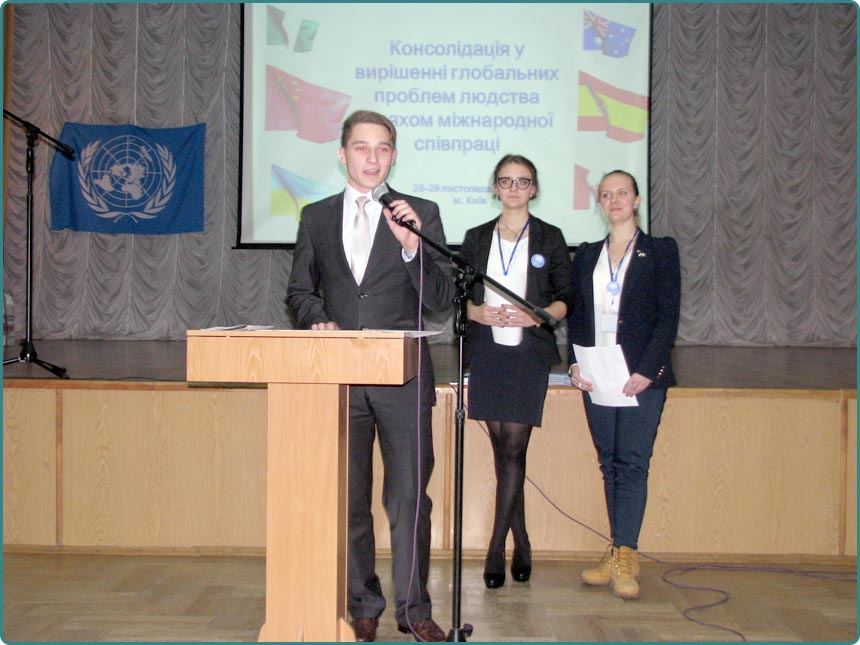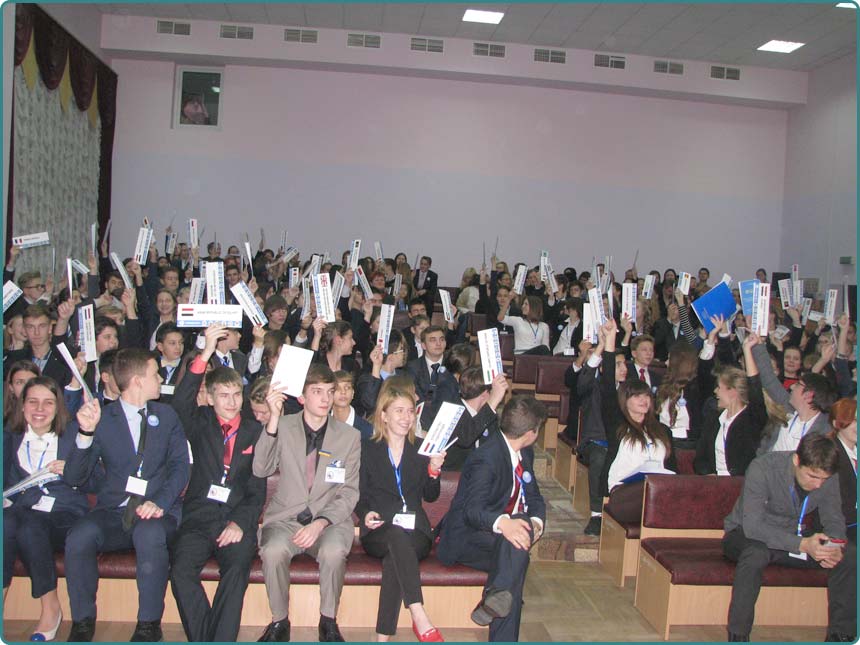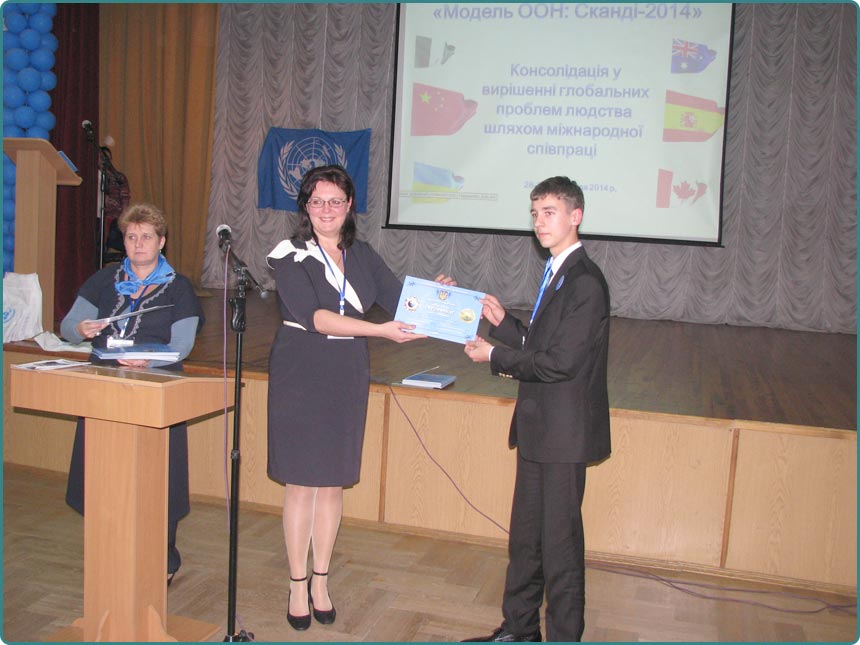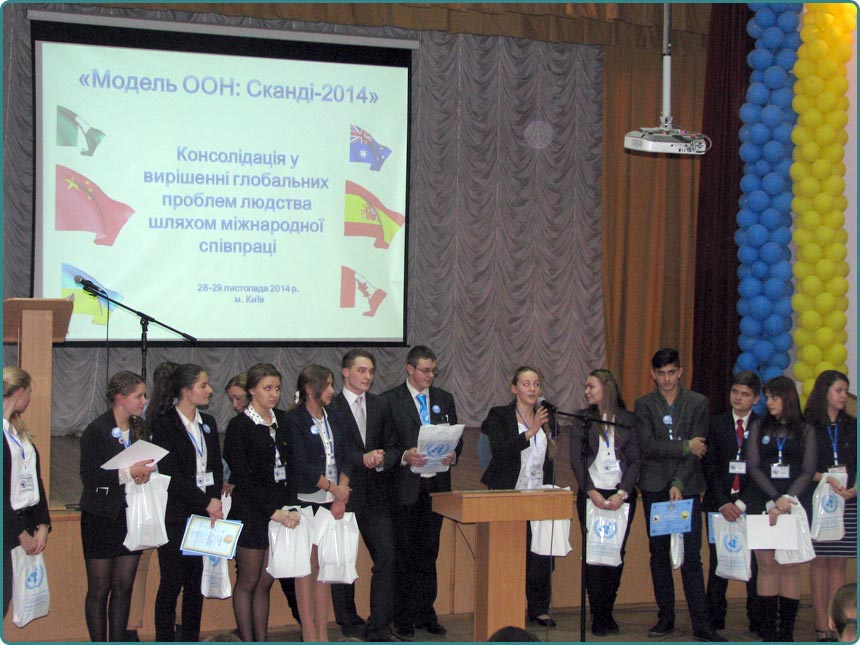 | | |
| --- | --- |
| Video of completion | Reports TSN |